Modern Design – a Reflection of Your Unique Style
In the world of dance, leotards have become an integral part of fashion. They serve as more than just functional attire; they are a canvas to express the individuality and style of every dancer.
At Art Cassé, we've undertaken extensive surveys and research to strike the delicate balance between beauty and simplicity, elegance and innovation, tradition and modernity, as well as style and practicality.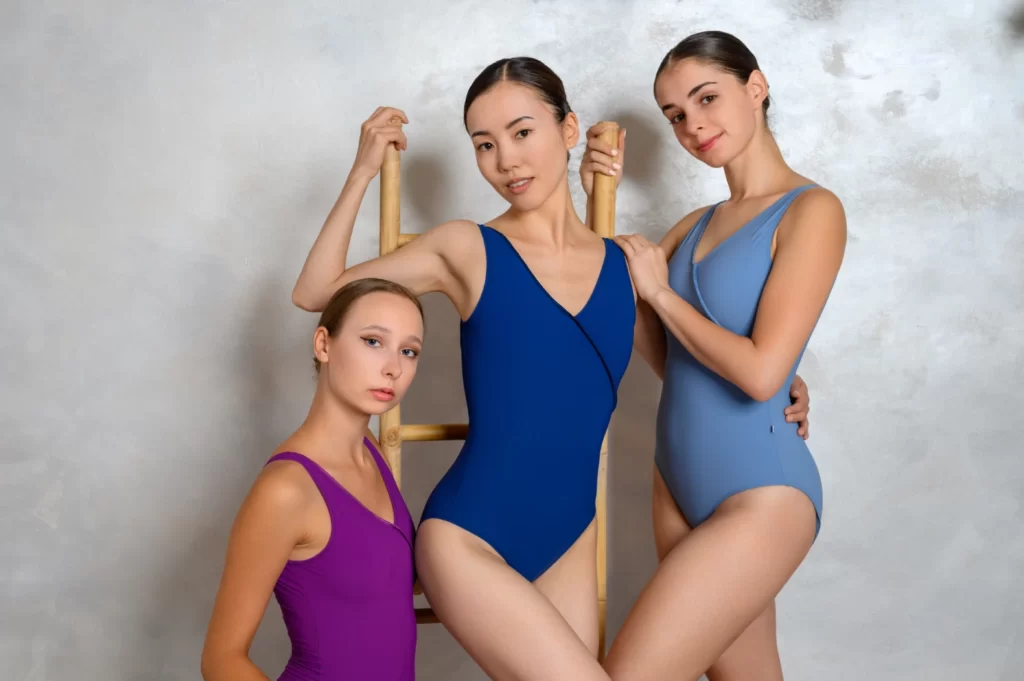 Our design philosophy embraces simplicity with a touch of something special. We understand the importance of not diverting your focus during dance with excessive frills or ornamental elements. Instead, we offer designs that are inherently uncomplicated, allowing you to move freely and confidently.
Our commitment to simplicity doesn't mean compromising on aesthetics. In fact, it's quite the opposite. We aim to create leotards that are both alluring and practical, enhancing your athleticism and piquing your interest.
Our designs are a harmonious blend of the traditional and the contemporary, ensuring that you feel a connection to the timeless beauty of ballet while embracing the innovations of the modern age. We believe that your dancewear should reflect your unique personality and style, and our leotards are crafted with this in mind.
In essence, Art Cassé leotards are designed to empower you on your dance journey. We want to be a part of your artistic expression, providing you with elegant, functional, and distinctive attire that complements your dance and showcases your individuality.
Discover the Art Cassé difference, where dancewear becomes an extension of your style, enhancing your performance with grace and authenticity.